This area of the website is the first port of call for all those who share common interests in the Parish and want to participate in the Neighbourhood Plan.
It provides information and reports on the public consultation activities organised by the Parish Council, including: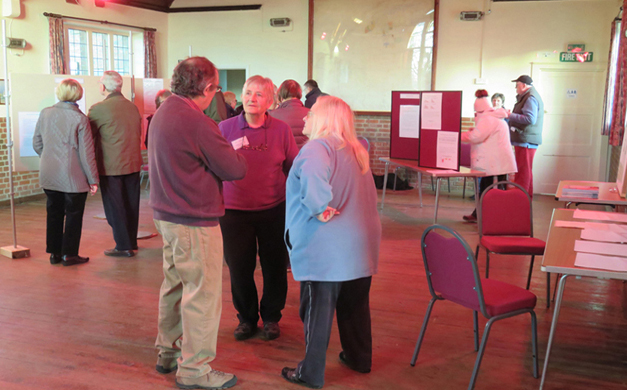 Reports at Parish Council meetings
 A Questionnaire Survey to which more than 200 people replied and from which we received more than 400 individual comments
Information events held in the Village Hall
Exhibitions mounted in the Village Hall and St Mary's Church
It also summarises the responses received by the Parish Council from Parishioners.
For these and for more details of the above activities including downloadable reports click on the tabs below.
Consultation events are notified via the Village Information Network (the VIN), on the Parish Noticeboards and in the 'What's New?' section on the home page of this website . Where possible notices are also placed in the Norfolk Link Magazine and in the Hunstanton Town and Around.
When you attend a consultation event or return a survey or consultation document, any personal information you provide (eg name, address, email address, telephone number) may be processed and stored so that if necessary, we can respond to you and provide information relating to the Neighbourhood Plan.  We may need to share your personal data with other data controllers in order to fulfill the requirements of the Neighbourhood Plan process. Please refer to the Parish Council's current General Privacy Notice for further details which is available by email: parishclerk@holmentspc.org